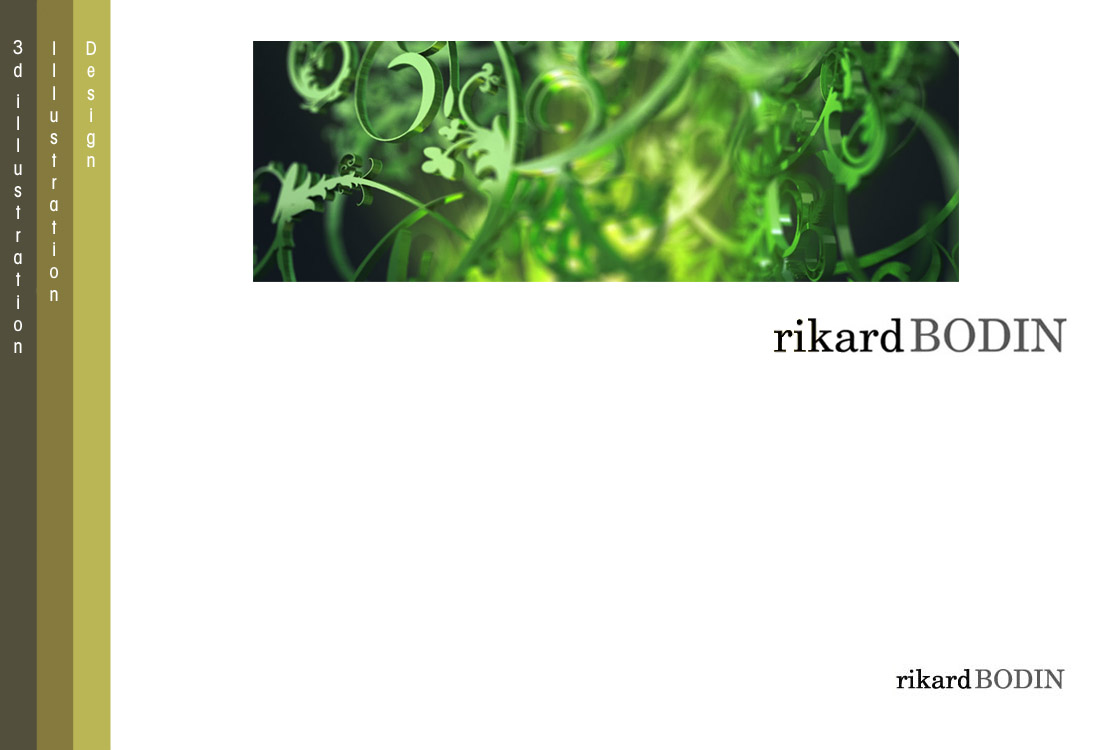 Produktion av avancerade kvalitetsillustrationer i både 3D och på traditionellt vis samt design- och originalarbeten. Kunderna är bokförlag, tidningar, reklambyråer och företag.
Jag har varit verksam inom illustration och design sedan 1990 efter avslutade studier vid Academy of Art University i San Francisco, USA.
Exempel på kunder:
TV4, Aftonbladet, Gleerups Utbildning, EO grafiska, HUI - Handelns utredningsinstitut, Arla och Posten.
Production of advanced quality illustrations in 3D and traditional media plus design and layout services for publishers, magazines, advertising agencies and large companies.
I have been working as an illustrator and designer since 1990 when I graduated from the Academy of Art University in San Francisco, USA.
Address: Selmedalsringen 9, SE-129 36 HÄGERSTEN, SWEDEN
Phone: ---+46 (0)707 34 88 16 -------+46 (0)8 19 46 36
E-mail: :::rikard@rikardbodin.se